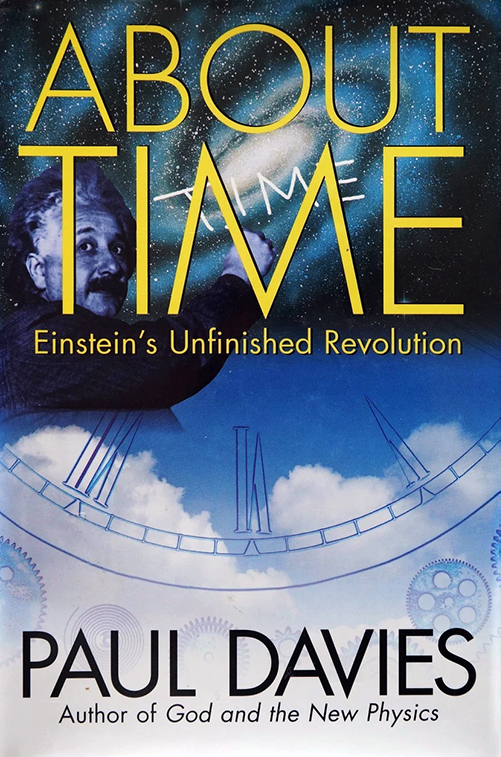 Book
About time:
Einstein's unfinished revolution
In About Time: Einstein's Unfinished Revolution Paul Davies confronts the puzzles and paradoxes of time that have bemused the world's greatest thinkers throughout the ages.
When Albert Einstein formulated his theory of relativity it brought about a revolution in our understanding of time, yet also presented a new set of mysteries. Einstein's time can be warped, leading to bizarre possibilities such as black holes and time travel, while making a nonsense of our perception of a 'now' or a division of time into past, present and future.
In About Time Paul Davies tackles the tough questions about time, including the strange relationship between physical time and our psychological perception of it. He gives straightforward descriptions of topics such as the theory of relativity, the relation between time dilation and the speed of light and Hawking's 'imaginary time'. He concludes that, despite decades of progress in unraveling the mysteries of time, the revolution is still underway...
'Confirms his place as one of the most lucid and readable science writers today' - Sunday Times
'Intriguing and important ... a fascinating discussion of why Einstein's can't be the last word on the subject' - Independent on Sunday
'Sublime stuff for armchair physicists' - Guardian
'A tour of some of the most exciting - and outlandish - work in modern physics ... Writing with passion and wit, he lets his scientific message shine through' - New Statesman